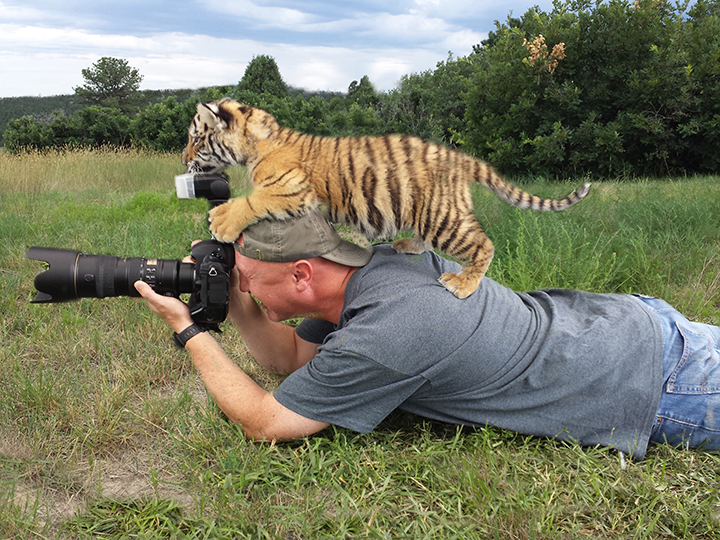 Yep, I am a dog person, and a cat person, a bird person, a fish person, and I have even handled an alligator or two.  When people ask what I photograph, I always tell them people and animals.  And trust me, animals are a lot easier.    In the wild or in man-made habitats, I can sit for hours and just enjoy watching all sorts of creatures.  And capturing them with the camera is just icing on the cake.
There is nothing to compare with photographing large cats.  Sadly, I have never seen them in the wild, but I did work with a large cat refuge for years, and it was incredible.  Giving tours, being able to educate, and sharing these creatures in photos is amazing.
Birds of Prey are amazing, some clocking over 200mph, makes photographing them a challenge.  Which makes a great picture, that much more of a prize.
I will let you in on a little secret, as a kid, growing up, I always wanted to be a Marine Biologist.  So when I get a chance to photograph the lil fishies, I am all over that.  I love Aquariums and the Bahamas are my fav.
Family photos, wedding photos, dogs, cats, all kinds of events where I have worked with animals.  I once photographed a wedding with a wolf and a kangaroo in the bridal party.  And another one where the bride and groom fed giraffes.  Did I mention I love my job…
And then of course, just random animal shots that I am proud of, or they make me laugh, or they are just fun…