The Past, the Present, and the Future
Portrait style photography here in Nashville, up on a mountain, or down on a beach truly incorporates poses and post production work.  Sometimes you are photographing a single person, sometimes a huge family, and sometimes all their pets.  Lighting is usually consistent at this type of sessions, the location is stable, it really is about you and the subject of your picture; it can be a boudoir session in a studio, a large family out in a park, or senior photos in an urban setting.  Knowing how to pose your subject makes or breaks a portrait style photograph.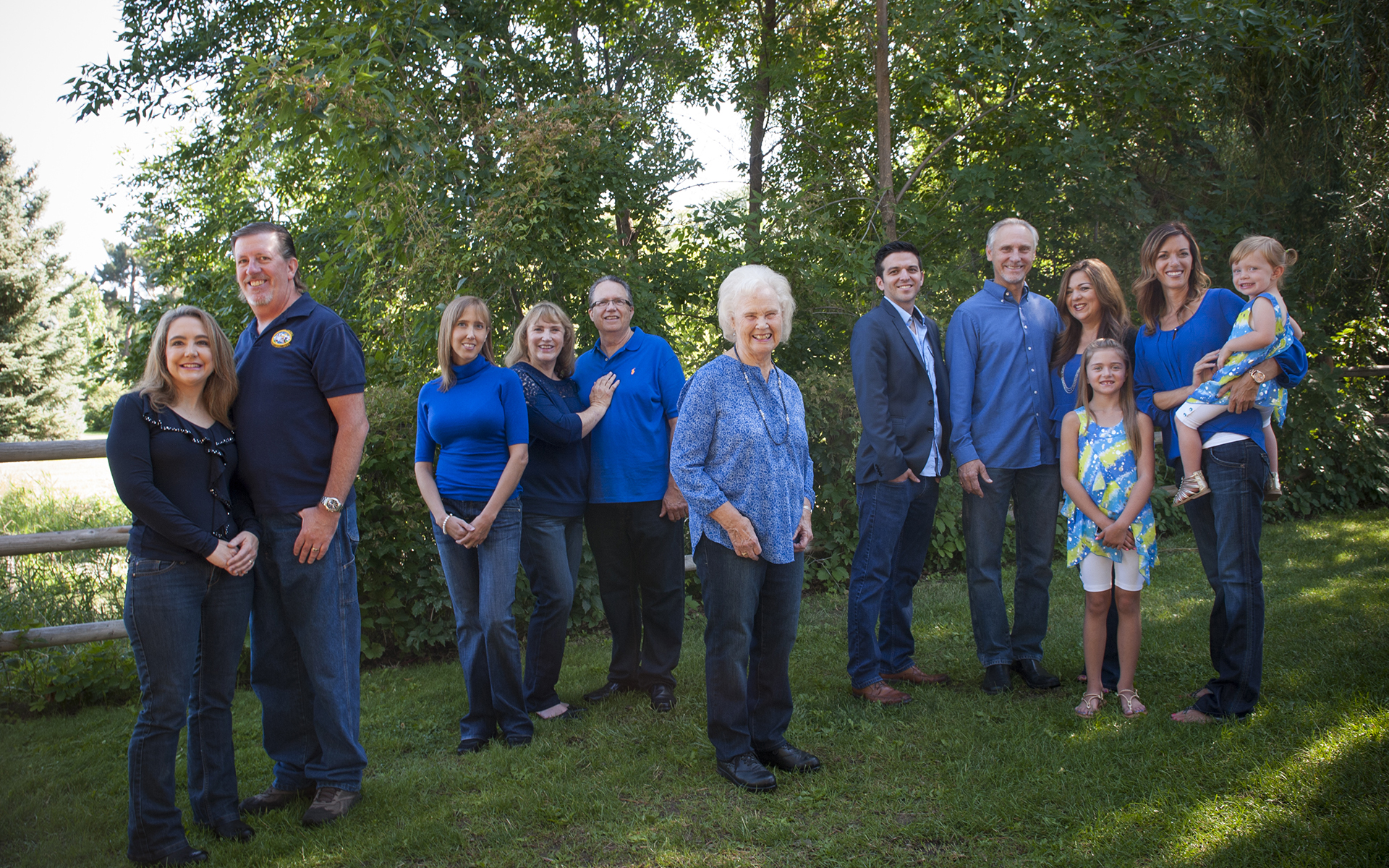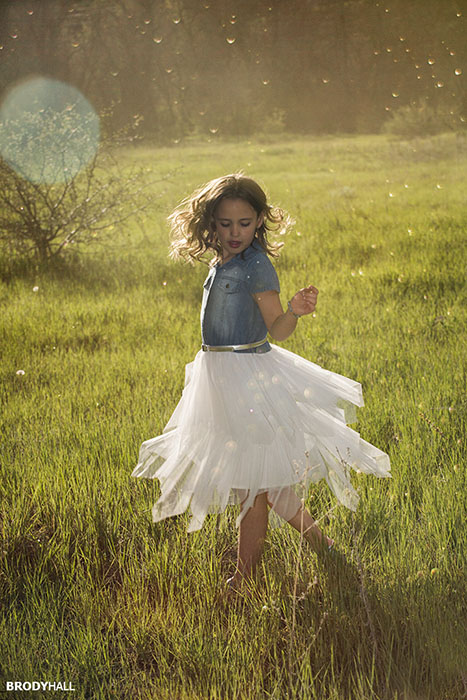 Families
Posing families for photos can be really interesting.  I love huge group shots because I love posing huge groups.  The largest posed photo group I ever did was a bride and groom and their 36 member bridal party.  Families, anywhere from 2 to 20, I can handle.  This photo session really is about posing; having family members with different heights standing at different angles, arms positioned appropriately, heads turned correctly.  It feels weird and awkward, but looks great to the camera.
___________________________________________________________________________________________________________________
Infants & Children
This can be awesome or it can be a nightmare.  When photographing kids, you instantly learn what attention span is all about.  Posing definitely becomes secondary to facial expressions here.  Kids playing on a jungle gym, or at a creek, or even in a studio works, the facial expressions and eyes are the most important aspect.  I have fun with kids and never get trapped behind the camera.  I will be clicking away while I am hanging on the monkey bars with them.
With babies, photo sessions are a breeze.  They ALWAYS look good; eyes open, eyes shut, laughing, drooling, sleeping, crying, you just can't go wrong.  My biggest issues when working with infants is more about the safety of the child.  I never let the parents wonder away from the baby's side.  In all honesty, I use the parents for posing and propping the child.
Maternity
The only photos I know of that rival love between two people at a wedding is the maternity session.  There is something miraculous when you take a photo of a mother and the unborn child in her swollen belly.  I enjoy all types of photography (and I have done some pretty cool stuff – worked with lions and tigers, celebrities, and professional models), but there is something special about maternity photos.  Catching that glow of an expectant mother in a snow covered forest or having the father finger paint on his wife's belly is always beautiful.  Posing, being creative, and a lot of balancing acts (spelling out names on blocks on a curved tummy comes to mind) are used in a maternity session.  Posing an expectant mother can also be a tad tricky.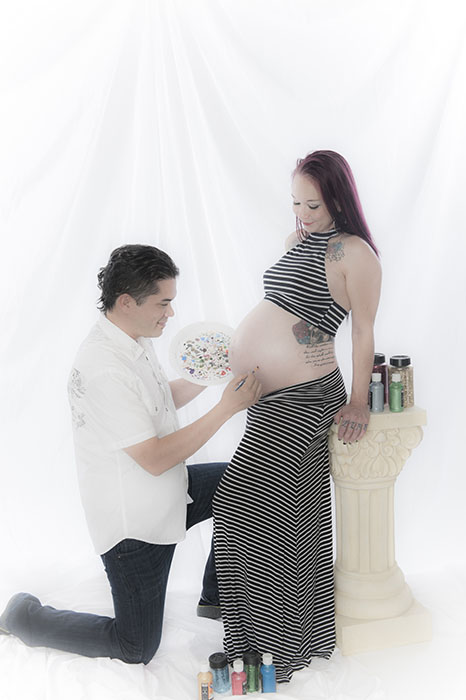 Senior Graduation Photos
Graduation!  This is a personal accomplishment in someone's life – you want to make it special.  Themes & locations can really make these photo session personal.   It can be anything from hunting in the woods, swimming in a pool, sitting in a locker room, playing in a creek, catching a football, to standing on a horse in the Sand Dunes.  Sometimes the post production of these photos can really help set the mood; if you want them dark and moody, light and natural, fantasy, rough, etc.  I have been using Adobe Photoshop for editing images since before it had numbers and I photograph everything in RAW so it is even more manageable when it comes to editing.  Let me know what your son or daughter wants and lets see if we can knock it out of the park!
Individual Portraits & Head shots
This is all about you!  Individual photos for whatever reason.  Some people feel empowered after a photo shoot.  Some people want to remember how they look 40 years down the road.  Some people just want to have fun!  This is the chance to be something special…a mermaid maybe.  This is the chance to take sexy photos for that special someone!  This is the chance to show off the body you have been working on for the last year.  I love personal portrait sessions.  I get to meet people, find out what they really want.  We get to use their personal skills; acrobatics, playing an instrument, dancing, animal handling, body building, fire breathing, whatever it is we can have some fun with it!
Boudoir Photography (aka Sensual Photography)
Boudoir photography is a style of imagery that features romance and intimacy, sometimes sensual and erotic get tossed into the mix as well.  It is a very suggestive style of photography, not explicit like nude or fine art.  The subjects can be fully dressed, partially dressed or implied nude or completely nude, whatever their comfort level dictates.  The location of a boudoir session can be any where, but most often it's done in a bedroom or studio.  Most (but not all) boudoir photo sessions are of women, sometimes a sexy bridal boudoir photo for a husband to be, sometimes to celebrate a milestone, sometimes a bachelorette party, there are a lot of reasons.   On more than one occasion, I have had a woman who has gone through a bad break up or is just feeling stuck or self conscious and they want something empowering, and yes, sexy photos is the answer for some.
As a professional photographer of thirty years, I have photographed hundreds of men and women, I am very discreet and very professional, and I will make you laugh and comfortable.  By the time you leave the studio, you will be all smiles and thrilled with the images.
In addition to single subjects, be it man or woman, I sometimes photograph couples.  They want to capture those intimate moments.  They want to SEE the erotic image that they feel for each other.  Flat out, it's a turn on.  A lot of couples do boudoir sessions or one may be photographed and the other gets to watch, just playing out a fantasy.
On my side of the camera, this type of photography session can be really tricky.  When you are dealing with intimate moments, you are dealing with two people being very close physically and often times touching, lighting and posing this is not easy.  I know it sounds romantic and wonderful, but it can be VERY difficult to photograph.  When two people are close or someone is stroking a cheek, it throws shadows.  Lighting properly on location or in a studio is very important.  I have been working with these types of photo sessions for years and have the best photography equipment to do this properly.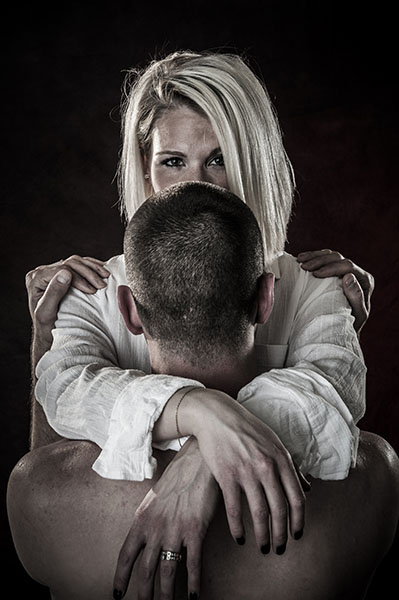 When we create a portrait you want to hang on your wall or give as a gift – we have done something magical.
CONTACT BRODY
_________________________________________________
3319 Lou Ct
Murfreesboro, TN 37129
719.291.0913