The Nashville area has been so different and an incredible location to work in. I have taken so many beautiful photos here… and the people have been awesome!
Tennessee is where it's at…
Although I have only been in Nashville a short while, I have to admit, it's been amazing.  I have done several engagement shoots all over the area.  Percy Warner Park is absolutely beautiful, as well as the Stones River Battle Ground in Murfreesboro.  Both locations are going to be incredible in the fall.  I also have worked in downtown Franklin by the old theater and the church there – gorgeous.  A few of my couples have had their own land and it is simply beautiful all over Tennessee.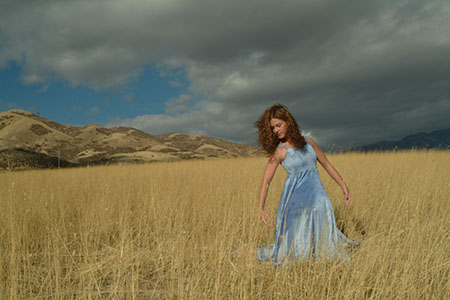 Additionally, I have done some models and high school senior photos at Long Hunter's State Park. Wow, photo ops galore, everything from the docks and lake to the woods and playgrounds.  All of the parks and wooded areas are amazing in this area.  I have done multiple model shoots at some of the creeks nearby and the images have just been wonderful.  The water is cool and calm, the trees make for an amazing background, it's so different from what I am use to. 
One of my favorite shoots so far has been a high school senior's photos at the Opryland Hotel.  Google the pictures of this place, you will see what I am talking about.  The atriums are indescribable.  If you get the chance to visit – GO!  You will not be disappointed.  The staff is exceptional, the food is wonderful, and you can take photos there all day and not get bored.
One of the first things I have done in the Nashville area was a photographer/model meet and greet at Sinking Creek Farm in Murfreesboro. It was an incredible time.  I met so many great photographers and got to work with a multitude of incredible models.  The location had it all: pond, boat, creek, planted fields, tree house, hammock, tree swing, old window panes…  Honestly, we stayed an extra hour (thanks guys) and it was still not enough time to work with everyone and use all the locations.  I am excited about going back there to photograph a wedding or an event this fall.      
So far, my biggest surprise and favorite location is downtown Nashville.  Yep, right on Broadway, well near enough.  The nightlife is incredible.  The people, the live music, it's so much fun.  You won't see many DJ's working downtown, not with the talent in this city – all live bands and performers.
Nashville has a pedestrian bridge (John Seigenthaler Pedestrian Bridge) that crosses the Cumberland River.  The scaffolding above the bridge and the architecture below the bridge are amazing backdrops for photography, not to mention a great city scape background from the bridge.  I have done multiple shoots there now and I am so happy with the results.  Additionally, close by are stairs, grass and trees next to the river, and lots of other cool architecture and alleys that are great for location shots.
Without a doubt, the best thing so far about working here is how wonderful all the people are.  Yes, I was warned about taking my equipment downtown, but I had no problems from anyone.  Everyone is so incredibly nice and helpful, some people pointing out different locations that I might be interested in, women walking by and complimenting the models, families passing by, congratulating the engaged couples.  Nashville strikes me as a very supportive city of all types of art.  I can't wait to explore more.